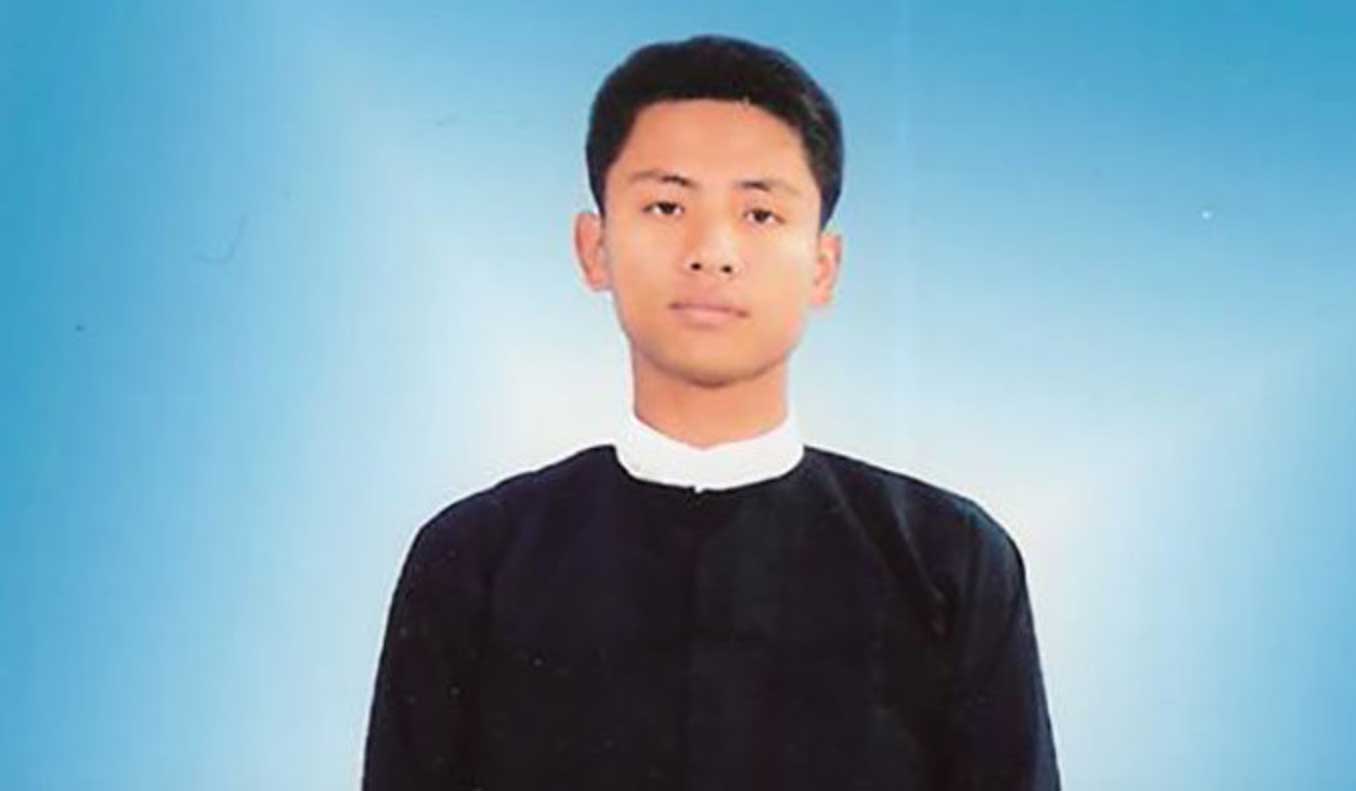 By LAWI WENG 29 December 2017
An ethnic Ta'ang (Palaung) lawyer has been detained by police in Muse Township in northern Shan State in connection with a shooting in Lashio in Kaung Mu Tong quarter on Dec. 22, Ta'ang Legal Aid (TLA) reported yesterday.
Police accused Mai Myo Aung of involvement in a Dec. 22 confrontation in a gambling den that escalated and left one person shot dead and another injured. He is being held at a police station in Muse's Kaung Mu Tong quarter, the TLA said. The aid group and the man's wife allege that the police have physically abused the lawyer and refused to release alleged video footage implicating him.
"He was not at the location of the shooting. He was not even aware there had been a shooting. He was at another location on personal business, but the police have accused him of involvement," said Mai Shein Htun, a TLA committee member who is assisting the lawyer.
In a statement, the TLA said Mai Myo Aung had been beaten while in custody. His only contact with the outside world was through visits by his wife, it said.
"He told us that [police] wearing boots had kicked him and struck him with their guns while interrogating him," Mai Shein Htun said.
TLA alleged that police assaulted Mai Myo Aung while demanding he provide information about a group of armed men who attacked the gambling den in the 105 Economic Zone in Muse Township. Mai Shein Htun said this was not the first time the man had suffered at the hands of police. "Whenever there is fighting near Muse, the police beat him [for information]," the TLA official said.
TLA representatives were allowed a brief meeting with Mai Myo Aung on Dec. 26 at the police station. Mai Shein Htun said the man showed signs of having been beaten, including bruises on his face.
According to police, on Dec. 22 three people arrived at the gambling den and got into a dispute with security guards. The three people in the car drove away, but returned later on motorbikes and shot the security guards, the police said.
Police allege that Mai Myo Aung was among the three, and that the other two suspects escaped.
Police Captain Aye Myint told The Irrawaddy on Thursday that Muse police have CCTV camera footage showing Mai Myo Aung and the other two suspects, Mai Kyaw Hein and Mai Aie Ohn, in a car.
"Firstly, these three got into a quarrel with security guards near the scene," he said. "The three suspects were upset with the guards, and went home. They returned to the gambling den on motorbikes and shot the victims," Aye Myint said.
Police have not provided any evidence to Mai Myo Aung's family or his lawyer from TLA, despite having detained him based on the alleged CCTV footage. He was arrested at 12:30 p.m. on Dec. 22 after being stopped while driving to another village on personal business. The shooting incident occurred at 11 a.m. that day, police said.
Police have not formally charged the lawyer, but said he would be prosecuted under Penal Code sections 302 and 307. The TLA said the police were treating the suspect as if he had already been convicted, even resorting to physical abuse in an effort to force him to admit involvement in the crime.
Mai Myo Aung is a lawyer who helps TLA provide legal assistance to ethnic minority people who cannot afford their own.
Ei Awa, Mai Myo Aung's wife, told The Irrawaddy that the police lacked evidence to back up the accusation, adding that he had been arrested some distance from the scene of the shooting. Furthermore, the police initially said the shooting had occurred at a pawnshop, rather than a gambling den, she said.
Ei Awa added that the police insisted she communicate with them in Burmese, rather than in her own Palaung language. She was not allowed to ask her husband for any details about what had occurred, or how he had got to the gambling station.
"I was only allowed to ask him about what he wanted to eat. I was not able to ask him about other issues," she said. Police were present and monitored her conversation with her husband.
She said she saw a bruise under Mai Myo Aung's left eye, and added that it was possible he had other injuries elsewhere on his body.
https://ndburma.org/wp-content/uploads/2018/01/lawer.jpg
791
1356
ND Burma
https://ndburma.org/wp-content/uploads/2020/04/ndbLogo-296x300.png
ND Burma
2017-12-29 14:40:42
2018-01-10 14:43:49
Palaung Lawyer Detained After Gambling Den Shooting