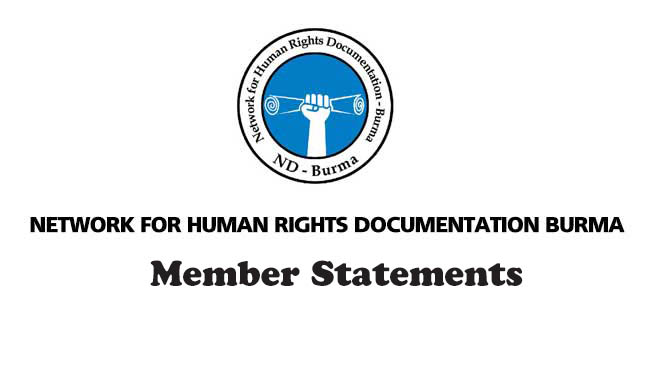 October 25, 2022
On October 23, a music concert was held in Hpakant, Kachin State, as an early celebration of the 62nd anniversary of the founding of Kachin Independence Organization (KIO).
In the evening of the commemoration event, the armed wing of the junta forces perpetrated an aerial bombardment with fighter planes, causing the death and injury of many innocent civilians. More than 60 civilians, including ethnic Kachin, are known to have been killed, whilst more than 100 others were injured in the airstrike, based on reports so far.
This atrocious and intentional terror attack targeted a crowd of people during a peaceful gathering at a ceremony, and constitutes a crime against humanity and war crime of the junta.
The armed wing of the junta subsequently blocked local streets to obstruct those seeking treatment for the injured, a blatant violation of the right to life in the Universal Declaration of Human Rights.
This atrocity demonstrated their intent to make the population submit to military dictatorship through using weapons to sadistically target and indiscriminately kill. The military junta considers the whole of Burma as their enemy.
We, the Assistance Association for Political Prisoners, strongly condemn any act of terror committed by the junta. We implore international actors to take immediate and effective action – to mitigate the armed wing of the junta's extrajudicial killings, destruction of innocent livelihoods and homes, on daily basis.
Assistance Association for Political Prisoners (AAPP)
https://ndburma.org/wp-content/uploads/2018/09/ndb-mem-sta.jpg
386
656
ND Burma
https://ndburma.org/wp-content/uploads/2020/04/ndbLogo-296x300.png
ND Burma
2022-10-25 08:04:00
2022-10-26 08:08:05
Junta Airstrike on Hpa Kant Music Concert is an Atrocity